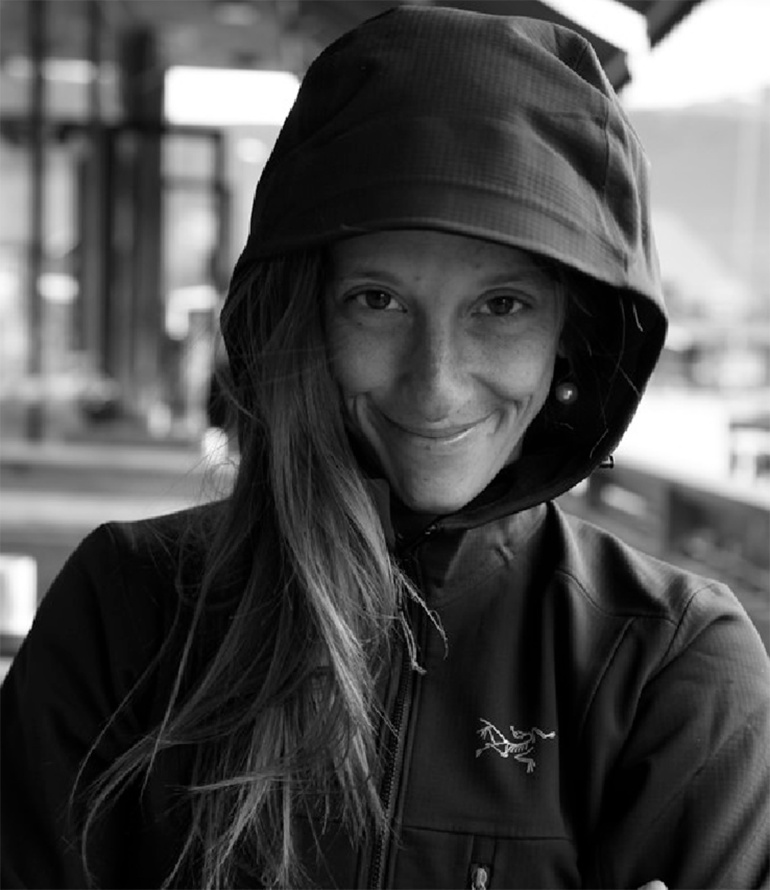 Sarah Del Ben
Filmmaking team
Brief info
Photosensitive and passionate about images, photography and video very quickly become obvious.
Sometimes photos, sometimes videos, there are so many stories to transform into emotions ... Graduated with a master's degree in tropical ecology and a master's in making animal documentaries, I cultivate a curious look at the world. For several years, the perpetual quest for beauty and wonder punctuated my travels.
I travel the most beautiful places on the planet and immortalize the greatest sanctuaries of biodiversity. In 2012, my path crossed that of Luc Jacquet (Oscar-winning director of "The Emperor's March") who invited me to join his team of enthusiasts in the service of nature. For three years, I accompany in pictures his last two feature films "Il was a forest" and "Ice and the sky" and develop for the NGO Wild-Touch, two educational programs around the themes of tropical forests and change climatic. In 2015, I produced a 26-minute documentary "Of men and ice", the "sensitive" making-of of the cinema film "The ice and the sky". I am embarking today on a fabulous human adventure: the ATKA expedition, led by François Bernard in Greenland. A sailboat in the service of the wildest Arctic dreams.