Filmmaker of Nature
Luc Jacquet
Luc Jacquet won Oscar for Best Documentary Film in 2006. French feature-length nature documentary March Of The Penguins made Antarctica and penguins famous all around the world. All time worldwide box office grosses are 127 million of dollars for this movie.
Since then, he has used his know-how, images and emotion, to make people understand we need to protect our planet. Canopy of primary forests, icebergs of Terre Adélie or Jura forest and all wild ecosystems amaze him.
To share his emotion, Luc Jacquet and his team create e-learning trainings, books and digital content. The messages then circulate on all these supports and reach a large audience to raise awareness and inspire the desire to preserve the biodiversity and natural resources of our world.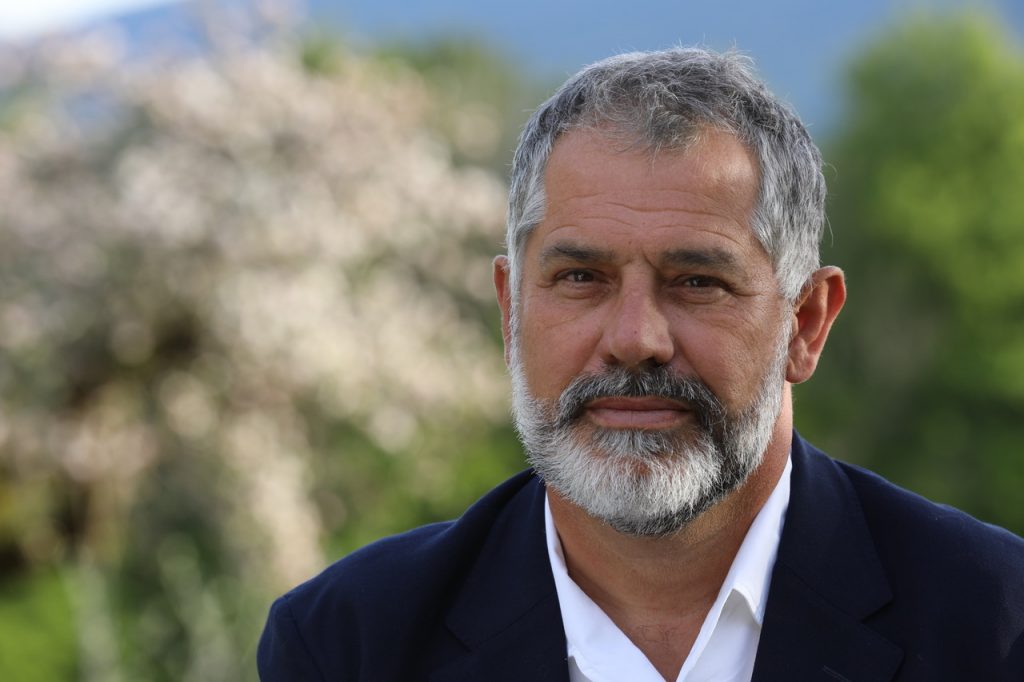 A childhood nature experience
Born in Bourg en Bresse in 1967, Luc Jacquet spent his childhood walking through the Ain mountains. As he says himself, he likes to wander and get lost in the woods. It means a lot to him. This is where he learns how to blend in with nature to observe the world of animals and plants over the seasons. That was the beginning of everything.
Attracted by science, he passed a master's degree in animal biology at the University of Lyon I in 1991, then prepared a postgraduate diploma in mountain environment management at the University of Grenoble. During his studies, Luc participated in numerous field campaigns to study the animal behavior and the ecology of different species.
The first Luc Jacquet long journey: the Antarctica
During his studies, Luc Jacquet applied for a 14-month scientific mission in Antarctica. At twenty-four, he was wintering on the southern lands to identify, for the CNRS, mammals and sea birds on the French scientific base at Dumont d'Urville, in Adélie Land.
On site, Luc Jacquet also performs a less familiar mission: he plays the role of cameraman for the film Le Congrès des pingouins by Swiss director H.U. Schlumpf. Before leaving, he underwent accelerated training. In the white lands of Antarctica, he discovered with emperor penguins a passion for images and began his career as a cameraman and then as a director of animal documentaries.
March of the Penguins: an international recognition
Conquered by the magic of the southern lands, Luc made several journeys under the fortieth degrees of southern latitudes, for three years. From his various journeys was born his first feature film: March of The penguins. The story made emperor penguins famous and pointed out their strength to survive and give life in the most extreme climate on the planet. When the movie was released, success came straight away. It is translated all over the world and attracts more than 21 million spectators in cinemas. This multi-award winning achievement was crowned with the Oscar for Best Documentary Film in Los Angeles in 2006.
A few years later, The Fox and the Child was released, an unforgettable story of friendship across two worlds that everything seemed to separate, man and animal. The brought more than 2.5 million viewers in France and is broadcast in nearly fifty countries.
Luc Jacquet : an emotion & knowledge broker
Notoriety at the service of science
With his two consecrations, Luc Jacquet is more committed to preserving the environment and puts his talent at the service of scientists to transmit their knowledge to the general public and to make their messages understood around major environmental issues.
Raise awareness through image & emotion
Convinced that we protect better what we love, Luc Jacquet created the Wild-Touch association in 2010 to develop his environmental awareness projects. Two major achievements are emerging: It was a forest on primary tropical forests with the botanist Francis Hallé, and The Ice & The Sky on the issue of climate change alongside the glaciologist Claude Lorius. To raise awareness among the general public, these two themes are each translated into a major cinema film, television documentaries, educational programs and books.
A great expedition to Antarctica
An artistic & scientific expedition
Ten years after March of the Penguins, Luc Jacquet set up an expedition and returned to Antarctica. He went there with wildlife photographer Vincent Munier and diver-photographer Laurent Ballesta.
They shot spectacular images showing for the first time life on and under the ice. Divers dive into the frigid southern waters, break a record for deep diving in cold water and discover a biodiversity and a flowering of unexpected colors. Images that delight scientists! Following this expedition, Luc Jacquet directed L'Empereur, which continues the story of emperor penguins by recounting this moment when the chicks, left alone on the ice floe, finally dare to jump into the water.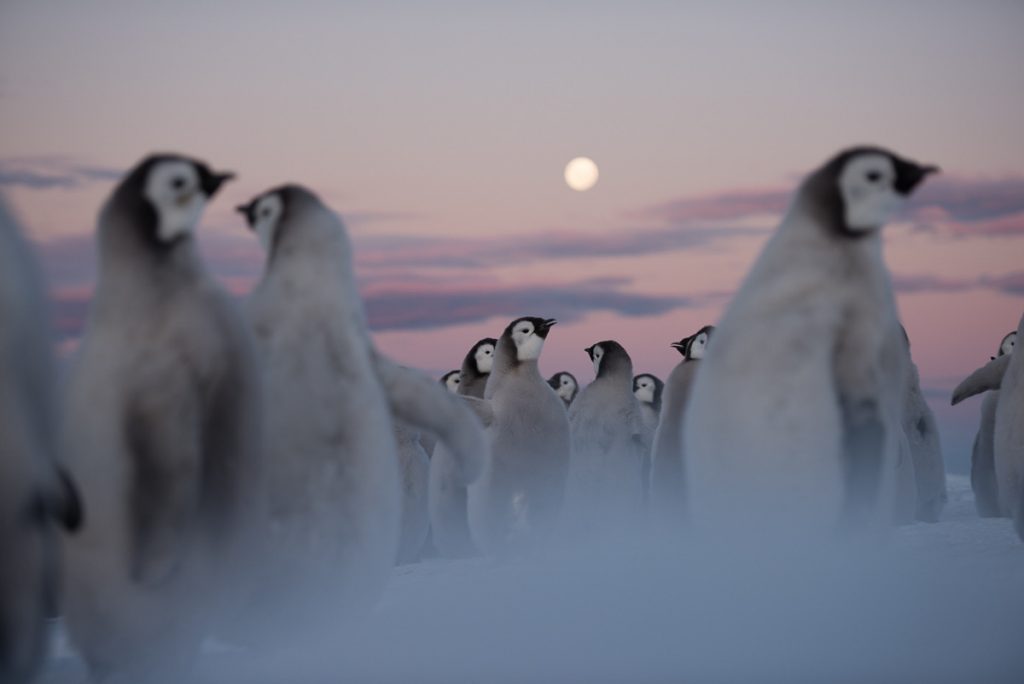 In addition to his feature film, Luc Jacquet created the immersive Antarctica exhibition for the Musée des Confluences de Lyon. A dive in Antarctica, alongside the members of the expedition.
Visitors have a real experience, discovering the landscapes and fauna of the white continent, both on the ice floe and underwater. Antarctica is a great success.
With more than 500,000 visitors, it was the 3rd most visited exhibition in France in 2017, before traveling to the Ubersee Museum in Bremen in Germany where it broke the attendance records, then to the Royal Institute of Sciences natural resources from Belgium to Brussels.
Icebreaker Studios, new luc Jacquet production studio
Artistic and editorial freedom
Luc Jacquet's previous experiences have led him to take a new step by taking control of the financing of his projects. By freeing itself from classic audiovisual production methods, the Icebreaker studio gains its autonomy and gives its authors all artistic and editorial freedom. It is also the guarantee of owning 100% of the rights to the images shot and the productions produced, and thus to imagine additional works and media. Icebreaker Studios and Luc Jacquet are supported by Monaco Government and the Prince Albert II Foundation.
Five projects are expected within the next 10 years: four feature films, a catalog of traveling immersive exhibitions, e-learning training courses and cinema hackathons for young creators. Always with the desire to travel, to marvel at subjects such as evolution with the Galapagos Islands as a backdrop, autumn in the great Russian East, coral reefs, or the first painters, in the hollow of the Lascaux caves .
Watch Luc Jacquet movies streaming online
Rejoignez-nous
Lettre d'information
Vous ne recevrez pas plus d'un e-mail par semaine.
Social networks
Engage with us
Instagram, Facebook, Twitter.