Galapagos, laboratory of evolution
Welcome to the Galapagos, the laboratory of evolution that inspired the naturalist Charles Darwin in his youth. On this island sanctuary, the first quivers of life and all its creative power can be experienced. This setting is the starting point of a dive into the heart of evolution, that fascinating and invisible process that unwittingly transforms the living beings of planet Earth. Understanding the mechanisms of evolution also means improving our understanding of what the future holds for our species, and how it will be affected by the upheavals that are taking place in the present. The Galapagos are rich in didactic value in this field.
Why the Galapagos Islands?
The Galapagos… What lies behind that name that is an invitation to travel? This archipelago off the coast of Ecuador is home to a veritable laboratory of life. Isolated, between three ocean currents and subject to constant seismic activity – all of these factors came together to produce one of the world's richest marine ecosystems and enable the development of unusual life-forms such as marine iguanas, giant tortoises, and flightless cormorants. It is a precious place for scientists from every corner of the planet, who come here in search of answers to the mysteries of life on Earth.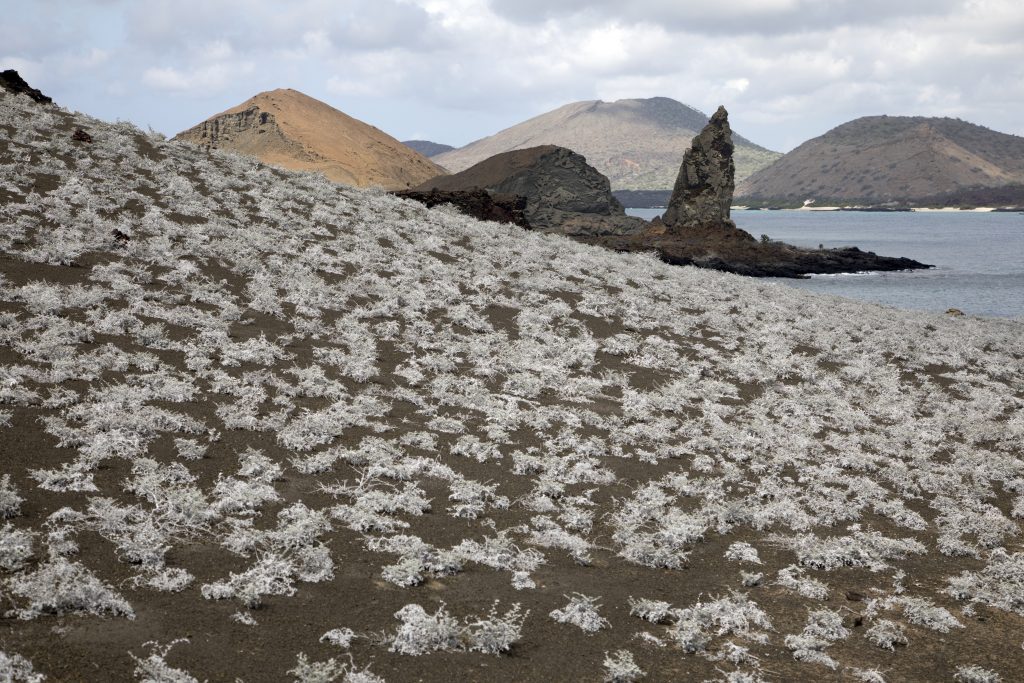 Here, more than anywhere else, the creative and adaptive powers of nature can be observed in all their astonishing glory. From one island to another, species have adapted to the differences in their environment. Here or there, you might spot a longer neck, a colorful paw, a curved beak…
The Galapagos are proof that life is in perpetual movement, though it happens so gradually that it almost goes unnoticed by the human eye.
In the footsteps of Charles Darwin
Charles Darwin's voyage to the Galapagos Islands
In 1831, the young Charles Darwin, then aged just 22, embarked on HMS Beagle. She was on a voyage of exploration, destined for unknown lands, and Darwin was the ship's naturalist. During the five-year voyage, he observed, drew, and annotated the fauna and flora he encountered. In 1835, Charles Darwin set foot on the Galapagos Islands for the first time, and noticed that the same species showed differences from one island to the next. Sometimes these differences were very subtle, and in other cases they were much greater.
The voyage that inspired the Theory of Evolution
And so it was here in the Galapagos Islands that Darwin had his light-bulb moment. Observing these species, and the variations shaped by their environment, he suddenly understood. And two decades later, he would go on to publish his theory of evolution based on natural selection.
Exploring the mysteries of life
This project is a paean to science, The same science that enables introspection and understanding of the world we live in. It provides us with the answers to so many questions, gives us new knowledge, yet some mysteries always remain. Puzzles to which we have not yet found the solutions, and perhaps never will. Those unknowns are every bit as fascinating as the scientific quest to find the answers.
Behind this project lies a statement of deep faith in science. It is also a way of highlighting the need for us to understand our planet, and to battle against the dogmas that constantly seek to cast doubt on science. And because like every Icebreaker project, "Galapagos" is also about opening people's eyes, amazing and astounding them through the power of images… Inspiring a fascination with nature, a desire to learn more about it, and to protect it.
Major productions around the Galapagos in 2021
This exhibition is an immersive journey to the heart of life on the Galapagos Islands. What better destination than this open-air laboratory which challenged a young Darwin two centuries ago, to prompt us, in turn, to examine the concept of life? As we are presented with a great parade of marine iguanas, giant tortoises and blue-footed boobies one question arises: why did life take that particular form? Allow yourself to be transported on this journey to the Galapagos through a major nature film, an immersive exhibition, an e-learning course, and digital content.
Our projects for the next decade