Siberia: the autumnal metamorphosis
The Siberia project aims to showcase the Russian Far East, a little-known region of the world, the last great land of adventure. Through a series of productions, Luc Jacquet and his teams will travel across this region during the fall. Here, more than anywhere else, nature undergoes an incredible metamorphosis in preparation for the one of the harshest winters anywhere on the planet.
Discover the Siberia 2021-2022 project
What inspired the Siberia project?
This project was inspired by a meeting between Luc Jacquet and travel writer Cédric Gras. Their conversations fanned the director's personal desire to cross eastern Siberia, with all its mystery and wildness. On a first journey, accompanied by the Russophile traveler Cédric Gras, Luc Jacquet was struck by the region's huge narrative potential. And so a great expedition is being planned, to explore and film Russia's Far East.
Different perspectives, different works
The images and stories collected during this expedition to the Far East will be used to create a number of works featuring the region, including a feature-length film, a major immersive exhibition, TV documentaries, books, and knowledge sharing content. The works created will offer different perspectives and angles, to attract a varied audience.
Tundra, a feature-length drama for cinema
Co-written with Cédric Gras, author of "L'hiver aux trousses", Tundra (working title) is a film about adventure, men, and landscapes. The main character is Vadim, 35, who has always lived in Paris. In 1992, he leaves to search for his father, who disappeared during the tumultuous final years of Stalinism. Despite himself, he embarks on a voyage of initiation, against the backdrop of the vast Russian wilderness and its autumnal colors. Gradually leaving behind his preconceptions about Russia, Vadim discovers his true roots and the country from which he truly came. Guided by his encounters and the extraordinary people who inhabit these colorful regions, he shares details of his journey with Macha, an archivist whom he met in Moscow. Whenever he has the chance during his epic travels, he sends her audio postcards. Eventually, he inspires in her that same burning desire he feels himself, to abandon the bustling city and seek comfort in nature. With Akira Kurosawa as its guiding light, the story will be told through images rather than dialogue, with emphasis on the sound of nature and contemplation.
The film will be shot in two languages: in the character's mother tongue, French, when he is talking with and confiding in Macha and when expressing his emotions; but also in Russian, the language that his exiled mother taught him, which he will use more and more spontaneously to communicate with the people he encounters during his trip. (translated using subtitles).
Despite the enormous logistics issues involved, the film will be shot on location in natural surroundings by a crack team always on the lookout for unforeseen natural occurrences which
A touring, immersive exhibition
"Babi leto, an autumn in the russian far east"
Blending both cinema and immersive museography, the "Babi Leto, an Autumn in the Russian Far East" exhibition will be designed to be spectacular and of particular interest to families. The marquee will travel to all corners of the world. Designed in the same vein as its blockbuster predecessor, « Antarctica », visitors will once more feel they are totally immersed in the mysterious metamorphosis which take place in Siberia in Autumn. As the walk through the exhibition, visitors will be surrounded by images projected on wide screens and by natural sound effects designed to recreate the atmosphere experienced by wildlife making ready for winter in one of the most inhospitable regions on earth. Trees changing color, birds migrating, bears preparing to hibernate, nomadic reindeer herders following their herds… the exhibition will take the visitors on a moving yet instructive walk through the wilds.
This work is the product of unique expertise, bringing together specialist techniques that rarely collaborate: cinema, museology, scenography, performing arts, digital arts, circus arts, and science outreach. 
"Adapt or Perish", a full-length tv documentary about nature in Siberia in autumn
Autumnal metamorphosis. A fleeting yet crucial period of the year when survival depends on being able to successfully migrate, moult, store food or adapt biological rhythms. When spending autumn in the Russian Far East, we can but marvel at the way living beings invent different ways to prepare for winter. This TV documentary, designed to complement the « Babi leto » exhibition, will recount just how each animal and each plant devises and adopts its own strategy to survive winter in Siberia. It will also present and illustrate the natural history and abundant biodiversity of these regions.
"In the Footsteps of Dersou Ouzala", a full-length tv documentary written by Cédric Gras
The general public discovered Dersou Ouzala in Akira Kurosawai's Oscar-winning film in 1975. The film was based on the book of the same name, written by Vladimir Arseniev and published in 1921. It recounts the trials and tribulations of one of the Tsar's explorers and Dersou, a local scout blessed with almost supernatural survival skills. For millions of cinema-goers Dersou Ouzala epitomized the hardiness of the disappearing Tungusic people, a sort of far-east Russian version of the Last of the Mohicans.
This documentary follows in the footsteps of Dersou Ouzala and Arseniev, a century later on. In this version, the Chinese bandits have been replaced by businessmen, the Russian pioneers have prospered, and the Korean farmers have either gone home or become assimilated. The population density has increased, timber resources are in great demand all over the Pacific region, and yet… And yet, the backdrop to their adventure, the Sikhote Aline mountain range, has survived as an untouched area of wild, almost primeval wilderness. National parks have sprung up, Russia has made protecting tigers a priority and there still some people who continue to live out in the wilds. The ghost of Dersou Ouzala can be felt everywhere in the taigas, talking to the trees and animals and praying to Amba, the tiger god. It is easy to forget that a hundred years have passed by…
In the company of Cédric Gras, the Russian-speaking author who is a connoisseur of this region, the documentary will embark the audience on a trip to meet those who choose to make the taiga their home. The men and women whose beliefs, outlook and mission are to help preserve this natural habitat remind us, poignantly, of Dersou Ouzala.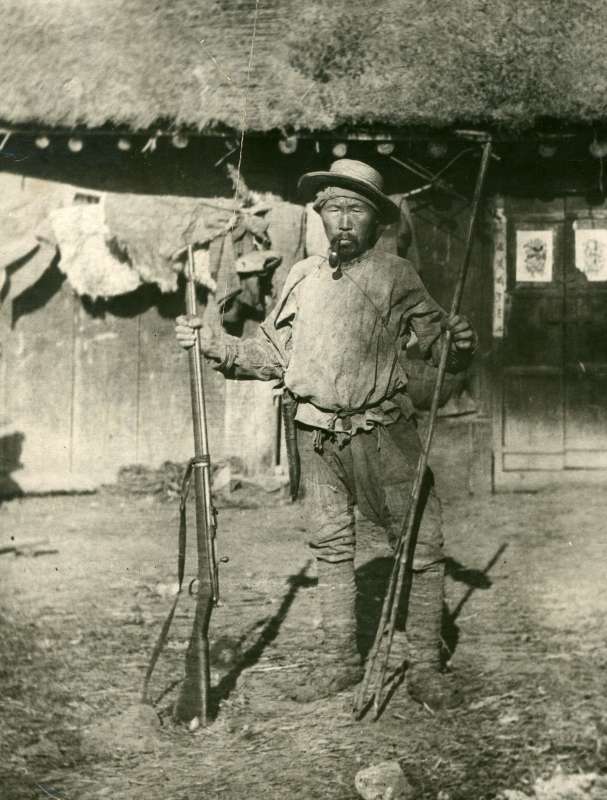 Sharing knowledge and experience
Our Icebreaker film crews feel privileged to be able to visit the remotest places on earth in search of untouched, natural environments and the people who live there. To meet our objectives, we work in collaboration with scientists and local experts and gather all the knowledge and images we can in order to share with them as a wide a public as possible, notably with those who may need them in order to teach, pass on, raise awareness or demonstrate to others. The sharing process may take different forms: open-access e-learning paths, data for scientific publications, partnerships with professional educational networks or publishers books and magazines for young readers wishing to raise children's awareness of how beautiful nature really is and of how it works.
Coffee table books for travel and learning
Several books will be published to accompany and complement the film and exhibition. They will be based on the images and knowledge gleaned and brought back from our expeditions: a beautifully-illustrated book to reveal the metamorphosis which takes place in autumn, a beautifully illustrated book which will retrace the history of the great expeditions organized over the years to explore and discover the Russian Far East, a graphic novel recounting an expedition with Dersou Uzala through forests ridden with bandits, tigers and spirits! This collection will be supplemented by books for young readers illustrating the wilderness and the wild animals of the Russian Far East and explaining how nature in this part of the world changes in Autumn.
Our projects for the next decade